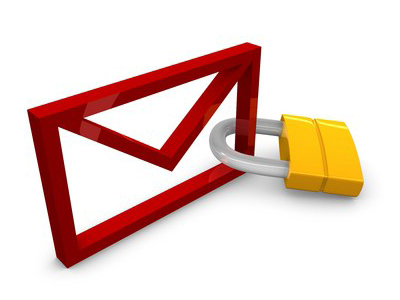 Protect your valuable data
News of hacking and data stealing hit the newspapers on a regular interval. However, most people do not consider the need to secure or encrypt their emails but the fact is that there are people lurking in the virtual world ready to lay hand on your private messages and use them against you.

You no longer can take the risk of leaving your online security to chance. Ensure online security of your data through email encryption.
We offer advanced, scalable and reliable email encryption service that not only encrypts your messages before sending but also gives you control over who can view your messages and for how long. Our advanced email encryption algorithm ensures that you can even revoke the mails after they have been read. Forwarding of messages can also be controlled to give you total control over the information you share with others.

We make things easy by enabling you to continue with your current email provider. We make it simple, encrypted, confidential and easy for your employees. We offer encryption service that encrypts all data along with the contacts. Even the subjects and attachments are encrypted for optimum data security.
Keeping things simple is our mission. Our email encryption service simplifies compliance and reduces management cost by removing all complexities. We strive to make emailing safer and data security easier. Our encryption system is easy to set and easier to use.

For years we have been offering email encryption service to companies across industries. Innovation and investment in latest technology has helped us to become one of the leading email encryption companies in the industry. Trust is one the major things that we have earned through our service which has bolstered our will to make every email, every communication safe and secure.